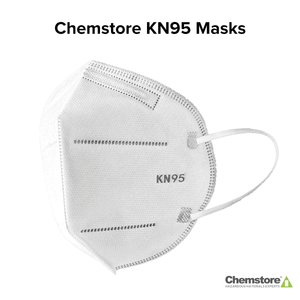 KN95 face masks.
Lightweight Design with Adjustable Nose Clip and Elastic Straps, the KN95 Mask fits any face shape, create a 360-degree secure seal for maximum protection.

The KN95 mask efficiently filters 0.3 Microns MPPS > 95% of airborne particles and provides protection against fine dust, solid and liquid particles. Suitable for home and professional use. The KN95 mask is used by medical staff in intensive care settings in Ireland but recent recommendations suggest wider use should be undertaken.
Supplied in packs of 2.